Facial Skin Exfoliation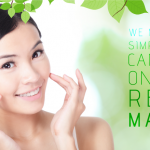 Facial skin exfoliation is basically removing dead and dull skin cells from your skin to give way to younger, healthier cells. It has been around for centuries and women have used various substances such as milk, fruit juice, and even nightingale droppings as exfoliants.
Benefits of Facial Skin Exfoliation
Skin cells are produced at the deeper layers of the skin and they are pushed outward as time goes by. As they migrate to the surface, they start to die and develop keratin deposits that serve to protect the skin. While they do have a protective function, sometimes dead skin layers become uneven or too thick giving, skin a rough and dry look.
By regularly exfoliating skin, one prevents the growth of bacteria that causes acne and gives the skin a younger appearance. It also declogs the pores and helps moisturizing agents reach the deeper portions of the skin. Women who regularly exfoliate also prevent the formation of fine lines and brown spots on their faces.
Types of Facial Skin Exfoliation
There are many ways to exfoliate skin. Office procedures such as chemical peels are now available. However, many women prefer the simpler, more natural approach of home facials. Use of home products such as salt or vinegar is popular, although commercial products like masks, soaps, and toners are also available. There are so many ways to do facial skin exfoliation, so many in fact that sometimes you just don't know which one to choose. If you're a bit confused as to how to go about it here is a quick guide that you might find useful.
Manual Facial Skin Exfoliation
This is probably the simplest and oldest type of facial skin exfoliation and is best suited for normal skin. A soft washcloth or a facial scrub can be used to manually remove dead skin cells, dirt, and excess oil from the skin. When choosing a facial scrub, choose ones with fine grains. You can also make your own by mixing a bit of salt in your facial wash.
Commercial exfoliating products usually contain fine grains and have a vitamin C or E base. Exfoliating masks and microdermabrasion sets are also available for home use.
But while manual exfoliation is affordable and hassle free, it is not good for people who have sensitive skin or acne. The rubbing can irritate skin or aggravate the acne lesions.
Chemical Facial Skin Exfoliation
Chemical facial skin exfoliation on the other hand utilizes certain acids to break down the connective substance that holds the dead skin cells together. This way the dead cells get removed much more quickly. Substances that have been popularly used as chemical exfoliants include alpha hydroxyl acids such as lactic acid from milk, citric acid from lemons, and tartaric acid from wine. Beta hydroxyl acids such as salicylic acids are also used. Chemical exfoliation can be done in a dermatologist's clinic if higher concentrations of these exfoliating chemicals are used. However, commercial products containing lower concentrations of these chemical exfoliants can be bought over the counter and are generally safe for home use.
Since there is no rubbing involved, this type of exfoliation is ideal for those who have acne. However, adequate sun protection measures must be implemented as chemical facial skin exfoliation makes skin more prone to sun damage.
Enzyme Facial Skin Exfoliation
Enzyme facial skin exfoliation uses enzymes to break up dead skin tissues so that they can be washed away with minimal pressure and rubbing. This exfoliation is recommended for those who have sensitive skin. Bromelin from pineapples is one of the most effective enzymes and is popularly used today in many products. Enzymes from papaya, figs, and pumpkins are also used. Masks, cleansers and pads now contain many of these substances for home use.
Natural Facial Skin Exfoliation for Home Use
If you're looking for simple and safe ways of manual exfoliation, you could try out these age old secrets. Take five tablespoons of oatmeal and add in a little milk until it becomes pasty. Apply it on your skin for 15 minutes then gently massage your skin to help remove the dead skin tissue. Rinse well then apply moisturizers. It was said that Cleopatra herself was a fan of milk and oatmeal baths.
Those with oily skin may benefit from this wine and yogurt recipe. Take 3 tablespoons of wine and mix it with about the same amount of yogurt. Use this combination as a mask for ten minutes then rinse off. The tartaric acid from wine and lactic acid from yogurt will serve as good chemical exfoliants.
Other home products that are popularly used for facial skin exfoliation include lemon juice, honey, and sugar cane vinegar.