Mulateiro Tree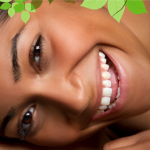 The Amazon Forest is noted to have one of the most diverse species of plants in the planet. Because of this, it is one of the best places to search for new medicines both for medical and cosmetic purposes. In fact a lot Amazon Forest plants are very popular in the US right now most of which are for weight loss and anti-aging purposes. One of these many wondrous plants to come out of this rain forest recently is the Mulateiro tree (Calycophyllum spruceanum).
The Mulateiro is a medium-size canopy tree noted for its remarkable resilience to flood waters. Probably the most peculiar feature of this tree is that once a year it sheds its entire bark, making it look young and green again. It produces small, fragrant flowers during June and July as well as seed pods which scatter easily all throughout the forest. This tree can be found all throughout tropical South America.
Uses of the Mulateiro Tree
This tree has many uses. It is basically a canopy tree and stands about 30 meters and highly valued as timber. However, the bark it sheds is far more valued for its medicinal properties. For generations natives of the Amazon have looked forward to the shedding of the Mulateiro bark. It's a much awaited event. This brown, common-looking bark has long been used to treat numerous skin ailments. Its potent anti-fungal properties make an ideal herbal medication for fungal infections such as athlete's foot. For cosmetic purposes, it is used as a poultice applied on wounds to stop bleeding and prevent the formation of scars. A paste made from its bark is applied all throughout the body and is believed to minimize wrinkles, help with pigmentation disorders and kill skin parasites. It is also a very effective insect repellent.
Decoction of this bark has been used to treat diabetes, skin infection, eye infections and "saran negra" bug infestations.
RESEARCH PREPARATION AND DOSAGE of Mulateiro Tree
Clinical trials have proven the efficacy of substances from the Mulateiro tree against eleven common fungal infections. It is also found to have antibacterial and anti-parasitic properties. In addition, it shows great promise as an anti-aging agent particularly because it can help control reduce and even out the skin tone. In February 2006, the European Union approved its use as an ingredient of cosmetic products. Because of its potential medical uses, cutting down of the Mulateiro tree has diminished in order for farmers to harvest its bark.
A decoction is made by boiling 1 kg of Mulateiro bark in 10 liters of water. It is boiled until only 4 liters of water remain. One half cup to one cup of this decoction is taken three times a day to treat diabetes and skin problems. The same decoction can be applied to skin and allowed to dry.
Please visit our Online Store for more information!