We Started the Modern Hair care Revolution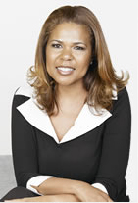 M&M: The original and genuine keratin hair formula
The hair treatment revolution started when M&M was launched in 2006. The culture of hair care has been changed forever and for the better. Who's responsible for this? It's Marcia Teixeira, the grand lady of Brazilian keratin. The switch from chemicals to Keratin took the hair world by storm. People know a good thing when they see one; in this case, when they feel one.
There are different kinds of hair according to texture and moisture. There is coarse hair, fine hair, straight hair, frizzy hair, moist hair, and dry hair. Treating each requires different procedures, different hair formulas and systems of treatment, before now that is. Now there's only one: keratin is a cure all formula no matter what condition your hair is in. That was unheard of before.
It's only when Brazilian keratin burst into scene that at last hair received the treatment that is due to it. The quest for excellence started when Marcia couldn't anymore take what the inorganic chemicals were doing not only to her hair, but to every woman who was looking for freedom from falling, broken, dull, lifeless, and wild hair. Nothing compares to keratin. It took a long time to discover it and now that it's here, we should take advantage of it. No wonder M&M is now represented in more than 50 countries all over the world and the number is still growing.
Almost two decades have passed and the power of keratin is still the envy of other hair treatment formulas. Nothing comes close to it. The quality is ever improving. It's still number one and there's no end in sight for its supremacy.
So what is keratin really? It's a natural chemical found in human hair. The ones being sold, however, are from lamb's hair. It's used to reinforce the human keratin which is sorely lacking in many hairs. It cuts disorder, straightens hair, gives it shine and life. The effects usually last from 3 to 4 months making it more manageable and easy to comb or brush.
Unlike inorganic hair treatment formulas which damage the hair, keratin repairs it. The more keratin treatment your hair undergoes and the longer it stays in your hair, the healthier your hair becomes. The exact opposite is what happens when you use inorganic hair treatment solutions.
Not all keratin products are as pure as M&M. Although they show similar outward effects, they don't last as long and they don't provide the treatment that your hair badly needs. Only genuine keratin products can do wonders to your hair. Other keratin products are diluted with too much formaldehyde and we know how destructive they can be to our hair.
Generally, keratin is safe when you use the right formula such as M&M. Too much heat can cause hair destruction that is sometimes attributed to keratin. This is however more on the unwise use of flat irons. Keratin hair treatment requires less heat compared to organic hair treatment formulas.
Keep your hair forever healthy and good looking. Use only the original and genuine keratin products.