Pamper Your Face's Skin to Make Your Keratin Treatment Look Better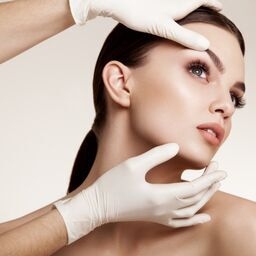 When you get a Brazilian keratin hair straightening treatment, your lush, pliable hair will provide the perfect frame for your face.
So taking care of your facial skin is essential for making your keratin treatment look and feel its best. Here are Six Simple Rules for Maximizing our Facial Skin:
1. Know Your Skin Type
Not everybody has the same type of facial skin. Some people have dry skin while others have oily skin. Some people even have both!
To optimize the look and feel of your facial skin, choose only those products that are specifically designed for your type of skin.
2. Know Your Problem Areas
Certain parts of your face can have especially fine, fragile or sensitive skin. Often these areas include the eye contour, lips, or the sides of the nose.
These areas require specialized care, especially around the eyes and lips. Make sure you give these places the added attention they deserve.,
3. Take It Easy on the Cleansing
Makeup removal can cause the most damage to your skin. When you are cleaning your facial skin, make sure you use a pH-neutral makeup remover so you don't stress your skin and so you can respect its natural balance.
4. Watch Your Eyes!
The contour skin around the eyes is approximately 10 times more sensitive than the rest of the skin on your face. That's because there are hundreds of nerve endings in this area that make it particularly delicate.
When removing makeup from this area, make sure to use a careful, specific routine that takes this sensitivity into account.
5. Exfoliation Is Not Optional
It's important that you exfoliate a minimum of once or twice per week. Use a gentle, respectful yet effective pH-neutral exfoliation product to get the smooth, perfect skin that will make your keratin treatment look its best all the time.