Share Your New Look with the Whole Family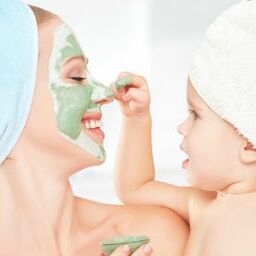 If you've recently changed your look by getting a Brazilian keratin hair straightening treatment, people probably noticed — especially your family.
That's because a keratin treatment gives you lush, straight, and gorgeous hair that's hard to ignore. It can make you not only look more beautiful but feel more confident and sexy at the same time.
So why not share your new look and newfound confidence by having a "day of beauty" with your daughters or other female relatives?
'What's a Day of Beauty?'
A day of beauty is simply a morning or afternoon that you set aside for having fun, interactive time with others to look and feel better about yourself. It can include a visit to the spa or salon, or simply time spent at home primping and pampering yourself and the others that you love.
Schedule a complete makeover or just a mani/pedi at your favorite nail place. Or go all out and make a reservation for you and your daughters, sisters, or other female relatives at your nearby day spa.
Reinvigorating and Refreshing
The purpose of a "Day of Beauty" is not just to improve the way you look and how you feel, but to spend some quality time with other people. Think of it as an investment in your collective happiness.
When you devote this kind of quality time with your family and friends — especially when you focus your attention on how you look and feel — it can reinforce positive self-image and teach newer generations the importance of setting aside time for yourselves. Your children and others can carry these lessons long into the future, passing on these values to future generations of females.
You deserve to have a "Day of Beauty" with the people that you love. Make the most of your Brazilian keratin hair straightening treatment by sharing this quality time with others. You won't be disappointed!