Brazilian Keratin Treatments Let You Have It All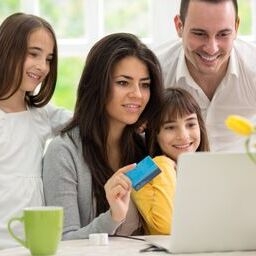 Let's face it: Even though it's the 21st Century, it's still tough to be a woman who has it all.  But having lush, straight full-bodied hair as a result of your Brazilian hair straightening treatment can help.
Look and Feel Your Best
When you have your stylist give you a Brazilian keratin treatment, you can walk out of the salon knowing that you look absolutely fabulous. And thanks to the long-lasting effects of the keratin protein bonding to your hair's natural protein, ou can be confident that your hair will continue to be amazing for at least the next two months.
That means you can look and feel your best wherever you go, without having to worry about having split ends, frizzy hair, curling hair or other common hairstyle emergencies.
Be more assertive at work, get more done around the house, and spend more quality time with your family. And it's all thanks to the amazing, long-lasting benefits of your keratin hair straightening treatment.
Work, Rest or Play
When you get a professional Brazilian keratin hair straightening treatment, you can be sure that your hair will look its best no matter what you are doing.
Whether you are attending a high-profile social function, finding solutions at work, or giving your family the love and care they need, you can always feel the confidence that comes with having beautiful, lush hair.
Plus, you don't have to spend as much time getting ready when you have a keratin treatment. Blow drying can be done in a fraction of the time it took you before your keratin treatment.
So if you're finally ready to have it all and be the confident, self-assured 21st Century woman that others admire, then you should consider getting a Brazilian keratin hair straightening treatment. You'll be happy you did later.