Can Keratin Help Your Skin Look Younger?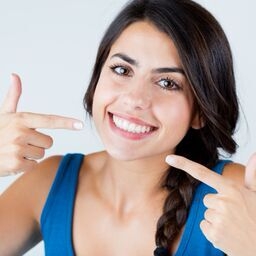 We all know that having a Brazilian keratin hair straightening treatment can give you lush, straight hair that naturally makes you more attractive and younger looking. But can keratin also help make your skin look younger?
There is a growing body of evidence that suggests it can.
How Keratin Works
Keratin is building a reputation as having anti-aging properties when it comes to skin care. And it is increasingly being used by older adults who are seeking toe rejuvenate their older skin.
The primary ingredient in keratin is protein, the same type of protein that occurs naturally in your body's hair, fingernails and, yes, your skin. In fact, protein plays an important role in the development of healthy skin.
The Science of Keratin
In the body, keratin is produced by cells known as keratinocytes. This protein helps keep the skin firm and supple by forming a protective layer that helps retain healthy skin, just like collagen or elastin.
This barrier is what keeps out the pathogens that can damage skin and it can help protect your skin against potentially dangerous environmental factors.
Keratin  Treatments for Your Skin
Keratin treatments for your hair add strength and body to the keratin already found in your hair follicles. But now there also are keratin treatments for your skin.
These treatments usually come in a gel or cream that can be applied to various parts of your skin, depending on your specific needs. Within your skin, keratin can help raise keratin levels as well as stimulating your own natural production of collagen, which is the connective tissue found all over the body.
On you skin, collagen is what provides firmness and elasticity. So when you use keratin to increase the amount of collagen in your skin, it can lead to smoother, younger-looking skin that can shave years from your appearance.