This Winter, Let Your Eyes Accentuate Your Keratin Treatment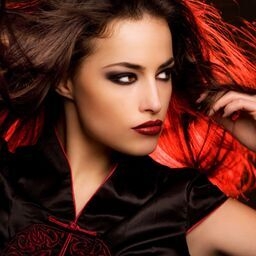 If you've spent the time and money getting a Brazilian keratin hair straightening treatment, you want to look your best this winter. That's why you need to complement your keratin treatment by making sure your eyes look their best as well.
Here are five ways to make sure your eyes pop this winter:
Contrast Your Eye Color
One way to make your eyes stand out is to contrast the color of your eyes with the colors of your eyeshade. For example, if you have blue eyes, you can go with a brown or copper color to make your eyes stand out.
Green eyes go great with purple and pink eye makeup and brown eyes can be complemented by deep hues of vivid navy or purple.
More Mascara, Please
Rather than apply a single coating or mascara, apply two, three or even four coats to make your lashes look truly dramatic. This will create a nice balance between your lush, straight hair and your eyes.
White Eyeshadow
Here's a secret to making your eyes truly stand out: Use white eyeshadow as a base, as a highlighter, or on your inner eye to provide a bigger contrast. Dab a little on your brush or finger and apply it to the natural dark areas of your eyes.
Curled Lashes
Today, the bigger and curlier the eyelashes, the more stylish you will look. Try curling your lashes before applying mascara. Or use false lashes to get an even more dramatic look.
Eyebrows Matter
Don't forget about your eyebrows, which actually frame your face. Make sure you shape them to carefully complement the contour of your face. Fill in any blank spots or consider having them tinted to make your keratin treatment really stand out.
Looking good this winter by taking care of the way your eyes look can improve the dramatic effect of your keratin hair treatment.