Benefits of Having Long, Straight Hair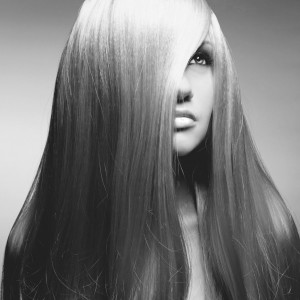 If you are considering getting a Brazilian keratin hair straightening treatment — but aren't sure if you want long, straight and luxurious hair — it may be helpful to consider the pros and cons.
Benefits of Long Hair
Perhaps the biggest benefit of having long, straight hair is that it almost always makes you look more attractive. Women with straight hair get more attention than those with shorter hair because it creates more of a dramatic effect.
Long, straight hair can frame your face, highlighting your best features — such as your eyes, your cheekbones, your lips — while drawing attention away from those features you don't want to emphasize.
More Benefits of Straight Hair
Long, straight hair gives you more options in terms of styling it. For one thing, it's easier to part, braid, and shape into whatever design you like. You simply have a lot more options with long hair than you do with short hair.
Hair that has been strengthened with a keratin treatment also is less likely to break, snag or frizz. Instead, you can have a lush, shiny look that is tidy and low-maintenance.
Cons of Straight Hair
Long, straight hair does have some drawbacks in some instances. For example, it's harder to keep barrettes, clips, bobby pins and other hair care tools in your hair because they can tend to slide right out.
And women with long, straight hair may need to wrap hair elastics around their hair three or four times before they will stay in.
But the reality is that when you have a Brazilian keratin hair straightening treatment, you are less likely to need clips, scrunchies and other devices to keep your hair up or in place. Instead, you will want to show off your lush, luxurious head of hair that is going to make you the envy of all your friends.