Relax Your Body and Mind as Well as Your Hair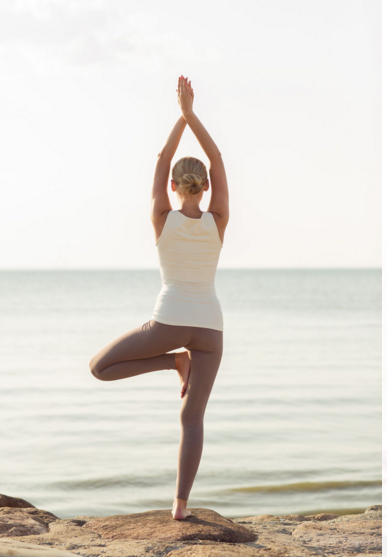 When you get a Brazilian keratin hair straightening treatment, your hair will be relaxed. That's what makes it look so straight, lush and sexy.
But what about the rest of you? The best way to complement your keratin hair relaxing treatment is by finding new and effective ways to relax your body and mind.
That way, all of you can share in the relaxed, happy and confident look that will make you more attractive and irresistible to others.
Relaxing Your Body
Believe it or not, the best way to relax your body is to improve your fitness. Ironically, putting your body under stress by working out is the best way to teach your body to relax.
That's because when your are overweight, out of shape, and unhealthy your body has to work harder just to do normal everyday things like get up, walk around, and go to work.
One of the best ways to get in shape quickly is by taking a yoga class. Yoga trains your body to move in the right ways, increasing your strength and flexibility while soothing your mind and body at the same time.
Sign up for a yoga class at your local gym or seek out one of the many boutique yoga studios that are now opening up in every major city. Just a few minutes per day can improve your fitness and give you the energy you need to face the challenges of your life.
Relaxing Your Mind
Meditation goes hand in hand with yoga. Finding some "quiet time" for yourself each day helps calm the mind, focus your thoughts, and improve your ability to think clearly, deal with difficult emotions, and even problem solve.
Calming your mind and body in addition to relaxing your hair with a keratin treatment can make you a more complete, confident, and capable woman.