Is a Brazilian Keratin Treatment Safe for Your Hair?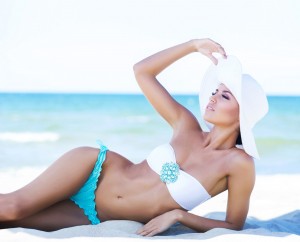 Brazilian keratin treatments have become incredibly popular over the past decade. People are always looking for ways to safely straighten their hair and keep it straight. Many rely on straightening irons and various conditioners intended to help straighten hair. While these options work, they only provide a short temporary solution. A Brazilian keratin treatment is designed to last up to three months, depending on the condition and texture of your hair. Before getting one of these treatments, you probably have a few questions.
Perhaps the most commonly asked question about Brazilian keratin treatments is whether or not they are safe. So, find out if a Brazilian keratin treatment is safe for your hair.
Brazilian Keratin Treatments Help Straighten Your Hair
First off, what is a Brazilian keratin treatment? It is a method of straightening your hair that helps keep away frizz and prevent the need for flat irons. When you go in a keratin treatment, a keratin conditioner is applied to your hair. It is then locked in place with the use of a flat iron. Once the treatment is complete, your hair should be free of frizz for up to 3 months or longer.
Dealing with False Acquisitions About the Safety of Keratin Treatments
There have been some negative comments about these treatments. There are two main reasons that people feel that Brazilian keratin treatments may be unsafe. This includes the fact that the treatment requires the use of a flat iron. Flat irons are known to damage hair, especially when they are repeatedly used. Though, using a flat iron once every three months will not cause any permanent damage. In fact, you can actually help heal your hair. Many women that choose to straighten their own hair will use a flat iron several times per week. Over the course of 3 months, you could use a flat iron over 25 times. Compared the one time use that is needed for the keratin treatment, you could be saving your hair from unnecessary damage.
Another issue that comes up when discussing keratin hair treatments is the use of formaldehyde. While there are some keratin conditioners that include formaldehyde, there are also plenty of treatment centers that use completely natural products. As long as you find a reputable stylist to perform a keratin treatment, you should not have to worry about this issue.
Brazilian keratin treatments are completely safe for your hair. You just need to take the time to find a trusted location for your treatment.