Keratin Hair Treatments: Tips for Keeping Your Hair Healthy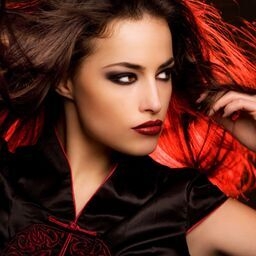 After getting a keratin hair treatment, you will want to do everything possible to maintain your beautiful straight hair. By following a few simple steps, you can not only keep your hair healthy but increase the length of the benefits of your keratin hair treatment. This will help you avoid needing another treatment for several months. Here are a few tips for maintaining healthy hair.
Avoid Blow Drying Your Hair
You should avoid blow drying your hair after you receive a keratin treatment. If you need to blow dry your hair, then make sure that you understand how to properly dry your hair. First, you need to hold the blow dryer about 6 to 8 inches away from your hair. You should place the blow dryer on a warm setting instead of using a hot setting.
In addition to avoiding blow dryers, you should not use a flat iron. Your hair should be straighter after the keratin treatment so you should not need to continue ironing your hair. This will lead to damage. As your hair repairs this damage, you will begin losing the benefits of the keratin treatment.
Get Your Hair Trimmed Every 6 Weeks
When you have long straight hair, you need to keep the ends of your locks healthy. Get your hair trimmed every 6 weeks to trim off split ends. This will keep your hair from drying out as quickly. Also, every other day you should apply conditioner to the ends of your hair. This will help prevent split ends while also helping to keep your hair straight.
Maintaining healthy hair is not difficult. After receiving a keratin hair treatment, you should follow these tips to extend the benefits of the treatment. Keratin can straighten your hair and prevent frizz. These treatments generally last for about 2 to 3 months, depending on your hair care routine. If you have additional questions concerning these treatments, contact a local center for keratin hair treatments.