New Year's Eve Is the Biggest Hair Night of the Year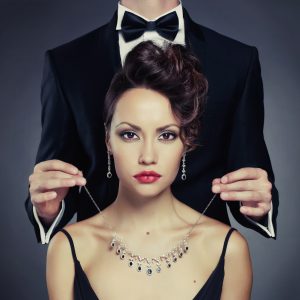 The holidays are upon us and the most important "hair night" of the year is just weeks away.
We're talking, of course, about New Year's Eve, the one night per year when everybody gets dressed up in their best clothes so they can look their best for all the world to see.
This New Year's Eve, do something special that will make you stand out from the crowd and cause your friends, family, and other party guests to do a double take.
For this year's special night, consider getting a Brazilian keratin hair straightening treatment by Marcia Teixeira at your local hair salon.
Keratin – The New Year's Showstopper
Imagine the look on your friends' faces when you walk into the New Year's Party in your most shimmering party gown with long, straight, and luxurious hair. You will be the talk of the party as people gather around you to admire your beautiful straight hair.
You only get one chance to make a great first impression. And that's especially true on New Year's Eve when everybody is trying to look their best and be the most beautiful person at the party.
This year, you can lock down your look by preparing ahead of time with a keratin hair straightening treatment.
Keratin – Make Your Appointment Early
Did you know that the week between Christmas and New Year's is one of the busiest weeks at most hair salons? That's because so many people want to get in so they can have their hairstyle ready to go for New Year's Eve.
Make sure you make your hair appointment now so that you can be assured a seat in your favorite salon. And don't forget to tell your stylist that you plan to get a Brazilian keratin hair straightening treatment by Marcia Teixeira.
This New Year's Eve, start the new year off right with a new look that will have everybody talking about you.