How to Make the Most of Your Keratin Treatment in Winter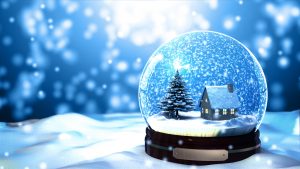 Brazilian keratin hair straightening treatments will improve your looks any time of the year. But in winter time, depending on where you live, your hairstyle may be the least of your concerns.
When the weather is below freezing, the snow is piling up, and roads and sidewalks are covered with slippery ice, other people are going to have a lot of other concerns besides the way your hair looks.
But you can capture the attention of other people by adding a few winter fashion tips to your cold-weather look.
Keratin — Go with a Layered Look
Wearing multiple layers of clothing during winter isn't just fashionable. It's also practical.
The more layers you wear, the warmer your body will be and the better protected you will be against cold temperatures and winter weather.
But the layered look can also emphasize the long, straight hair you get from a keratin treatment. A cut wool hat won't cover up how amazing your hair looks.
Keratin — Belted Coats
Winter coats tend to de-emphasize your figure. Even if your body is perfectly proportioned, nobody is going to be able to tell if you are wrapped in a thick, warm coat.
Wearing a belt with your coat can help remind people of how attractive you are, even when they can't see much of you. Adding a belt to your winter look also can help accentuate your keratin treatment.
Keratin — Fake Furs for Real Women
In winter time, fur never goes out of style. If you are concerned about the ethical treatment of animals, consider wearing fake fur.Whether your wear real fur or faux,
Whether your wear real fur or faux, your keratin treatment will look all the more glamorous.
Finally, the best thing about winter is that you get to wear truly fabulous boots. To achieve a truly spectacular winter look, make your boots the highlight of your outfit.