What's the Secret Behind Your Fabulous New Look? Keratin!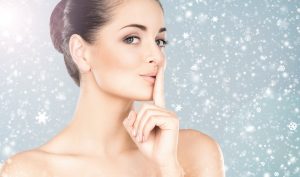 Sometimes the element surprise is your most effective weapon.
Have you ever noticed that the less you say to your friends, the more desperate they become to learn more? If you want to amaze your friends with an incredible new look, one of the best ways to keep them guessing is by never revealing your secret.
What's the Secret Behind Your Fabulous New Look – Highly Classified
Nobody needs to know about your Brazilian keratin hair straightening treatment if you don't want them to. When you get your hair straightened using Marcia Teixeira's keratin products, it can remain between you and your stylist. And she can be sworn to secrecy.
Imagine the look on the faces of your friends when you show up to your next big gathering with long, straight, luscious hair.
"How did you do it?" they will ask? "What did you do?"
You'll never tell. Instead, you can simply give your best Mona Lisa smile and let the mystery take on a life of its own.
What's the Secret Behind Your Fabulous New Look – Mum's the Word
The truth is there's nothing magical about how a Brazilian keratin hair straightening treatment gives you the kind of long, straight, sexy hair you've always wanted.
Marcia Teixeira's products contain keratin, the same organic protein already found in your hair naturally. Using a flat iron, your stylist can bond these two keratins into one, giving you strong, straight hair that can last anywhere from a few weeks to a few months.
But nobody needs to know that except you!
Keratin  Treatment  – The Wow Factor
So when you want to look your best while maintaining an air of mystery that will keep your friends guessing, ask your professional stylist about Brazilian keratin hair straightening products from Marcia Teixeira.
They are certain to keep your friends talking about how fabulous you look for many weeks to come.
Now that's a secret worth keeping all to yourself!