5 Simple Ways to Accentuate your Keratin Treated Hair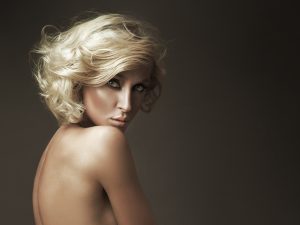 If you have invested the time and money in a Brazilian keratin hair straightening treatment, you have already proven that you are committed to looking your best.
So why stop with your hair? Keep your new look going by doing even more to make yourself look amazing with these fast, simple, and affordable steps.
Brazilian Keratin Treatment — Get a Makeover
Getting a Brazilian keratin hair straightening treatment is one of the fastest and easiest ways to give yourself a stunning new look.
Complement your new hairstyle by treating yourself to a new makeup makeover. Your stylist can come up with a new makeup routine that will enhance your new hairstyle so you can look and feel your best.
Brazilian Keratin Treatment — Buy a New Outfit (or Two!)
Every woman knows that the simplest way to feel better about her new look is to treat herself to a couple of new outfits.
Clothes may not make the woman, but they can sure help the woman feel sexier and more confident. Go ahead, you deserve it!
Brazilian Keratin Treatment — Let's Get Physical
If it's been a while since you've used your gym membership, now is the perfect time to start paying more attention to your physical condition.
Just a few fast and simple workouts could be all it takes to spark a new interest in getting into tip-top conditioning.
Brazilian Keratin Treatment — Teeth Cleaning
Make an appointment to have your teeth cleaned at your dentist's office to give yourself a bright sparkly smile that goes with your attractive new hairstyle.
In less than an hour, you can have the kind of smile that turns heads and brightens any room you walk into.
Brazilian Keratin Treatment — Put Yourself Out There
Now that you've got a new look, it's time to test it out in real time. Sign up for an online dating service or be bold in asking out that person you've been attracted to.
When you get a keratin treatment by Maria Teixeira, you have the looks, the style, and the confidence to be the real you!