7 Places to Show Off Your New Keratin Treated Hair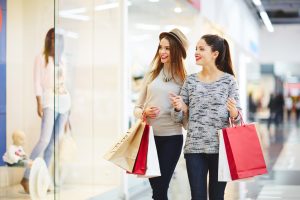 One of the best things about getting a Brazilian keratin hair straightening treatment is showing it off to your family, friends, and others.
Most women can't wait to get out of their stylist's chair so they can put their newly straightened, long, luxurious hair on display for all the world to see.
Because your keratin treatment will last up to three months, you have plenty of time to be seen with your gorgeous new locks. But just to help you out, here are some of the best places to show off your new hairstyle.
Keratin Treatment — At Work and Play
Having your keratin treatment done on a Friday can be frustrating because then you have to wait the entire weekend to show it off to your co-workers.
If you can't wait that long, consider using the video-conferencing apps Facetime or Skype to check in with some of your co-workers online. Maybe there's an urgent question that demands for you to seen by some of your best friends at work.
Keratin Treatment — Go Public with Your New Look
You may not be able to wait until you can get together with your friends or family to show off your new look. If so, you can head straight to somewhere public where you can turn the heads of complete strangers.
Go shopping at the mall and let your long, straight hair hang free for all the world to see. Or spend the day outdoors at the park where other people can see you.
Keratin Treatment — Gather the Gang Together
Your new keratin treatment is the perfect excuse to get your friends together. They are going to be just as curious to see how great it looks as you are to show them.
Schedule a "girls night out" at your favorite gathering spot so everybody can admire your new look. You will love being the center of attention.