The Sure-Fire Way to Turn Heads This Summer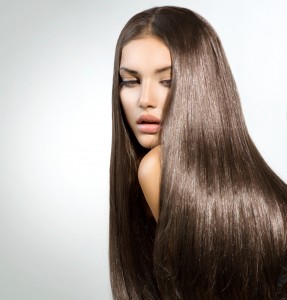 Are you stuck in a fashion rut? Do you feel like you are sometimes invisible when you go out with your friends? Has it been so long since you turned heads when you walked into a room that you don't even remember?
If so, then you need to take dramatic action to make a positive change in your social life. And one of the fastest, most effective, and easiest ways to change your look is by getting a Brazilian keratin hair straightening treatment by Marcia Teixeira at your local professional salon.
Keratin Treatment — The Fast Track to a Sexier You
A single simple keratin treatment will give you the flat, lush, and attractive hair that will make you the center of attention wherever you go. Your friends will definitely notice and even perfect strangers will stop to admire your sexy new look.
When you treat yourself to a keratin treatment this summer, get ready to make a drastic and positive change in your social status. People are going to notice you more. You will turn heads and possibly even stop traffic wherever you go.
Keratin Treatment — A Whole New Look
Upgrading your hairstyle with a keratin hair straightening treatment will make you more desirable. But it also can give you more personal confidence. When other people are interested in you because you look sexy and attractive, it can do wonders for your ego.
This can finally be the summer when you are the most popular among all your friends, the woman that everybody wants to talk to. You can finally be the "It" girl.
And it all begins with making an appointment at your favorite local hair salon and scheduling a Brazilian keratin hair straightening treatment by Marcia Teixeira.
So what are you waiting for? You most definitely won't be disappointed!