What's New in Fall Fashions for 2017?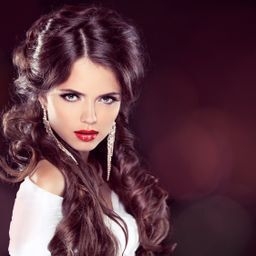 Summer is over and it's time once again for fall fashions. This year there are plenty of new fashion trends during New York Fashion Week.
Now you can look and feel your best by pairing your new Brazilian keratin hair straightening treatment with the latest fall fashion trends for 2017.
Keratin Hair Treatment — Plaids and Checks are In! 
There's an old saying that goes, "Wait long enough and everything old will come into style again."
That's certainly true with plaids and checks, which were featured in designs by many of the biggest designers, including Calvin Klein, Marc Jacobs, and Louis Vuitton.
Plaid coats, capes, skirts and other outerwear will be all the rage this year. So stock up on plaids and checks wherever you buy your clothes.
Keratin Hair Treatment — Feathers and Fringe
Another "old school" fashion that is making a comeback this fall are feathers and fringe. Fanciful trimmings will be included on many of the most fashionable evening wear outfits this fall.
Black feathers, white feathers, oversized feather bags, and fringe made of colorful strings were featured on designs by Michael Kors, Prada, and Pucci.
Keratin Hair Treatment — The Lady in Red
If there's one color that dominated the runways this fall fashion season it was red. Bold red dresses with matching shoes were featured in designs by Riccardo Tisci, Givenchy, Versace, Fendi, and Prada.
Make a splash at your fall event by wearing bright, bold red colors that complement your Keratin hair treatment.
Keratin Hair Treatment —  Power Suits
Dig into the back of your closets and break out those old power suits because they are back. Bigger and bolder than ever, power suits are sure to dominate offices and workplaces everywhere this fall.
Suits by The Row, Victoria Beckham, Celine, and Max Mara were what everybody was talking about during  Fashion Week. Expect to see more of them throughout the fall.