Brazilian Keratin Treatment First Step of a Whole New Look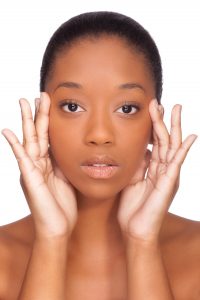 When you get a Brazilian keratin hair straightening treatment by Marcia Teixeira at your local professional hair salon, it's going to change the way you look.
In as little as 30 minutes, you can walk out of your favorite stylist's shop with the kind of straight, luxurious, and lush hair you've always wanted.
But why stop there? Once you get your Brazilian keratin treatment, it can be the beginning of a fabulous new look for you!
Keratin Treatment — Get a Complete Makeover
Long, straight hair is going to frame your face in a different way than you are used to. So using the same makeup isn't going to give you the same results.
Make the most of your keratin treatment by treating yourself to a complete makeover as well. What better way to celebrate your special day than by scheduling back to back appointments at your hair salon and your favorite cosmetics counter or makeup expert?
Your long, straight hair will accentuate your face to maximum effect with your new look.
Keratin Treatment — Next Stop: New Wardrobe
With a dramatic new hairstyle and amazing new look, you are going to want to keep the celebration going with some new outfits.
From the cosmetics counter, you can make a beeline to your favorite clothing store and start shopping for some new outfits that will go with your new look. Don't be shy: Try daring new colors and styles. With your glamorous new look, everything is going to look better on you.
Adding a couple of new suits, some casual wear, and other new wardrobe options will highlight your keratin treatment and your new makeover. It also will set the "reset" button on your outlook, creating a whole new you for all the world to see.
And it all starts with a Brazilian keratin treatment.