Carnivale Season is The Best Time for a Keratin Treatment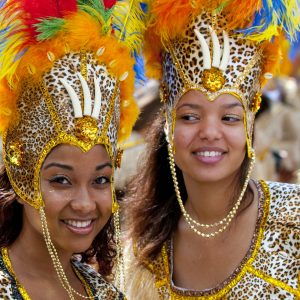 While most of the country is dealing with difficult winter weather, this dark cloud does have at least one silver lining. The dead of winter means that Carnivale season is right around the corner.
In the US, Carnivale is celebrated in many places, but most notably in New Orleans and Key West, both of which feature a weeks-long celebration of parades, parties, and other celebrations to mark the period leading up to Lent, the 45-day religious season that precedes Easter.
Keratin and Lent
Lent always begins on Ash Wednesday, which this year falls on Feb. 14, which coincidentally happens to be St. Valentine's Day. The Lenten season is a 45-day period of spiritual cleansing and reflection, as well as ritualized self-denial such as fasting, in preparation for the renewal that comes with Easter, the celebration of the resurrection of Jesus Christ.
The Lenten season ends with Easter Sunday, which this year is April 1. When Lent ends on Easter, it represents a renewal of new life and the arrival of spring.
Keratin and Carnivale
While places like New Orleans and Key West do a great job of celebrating the Carinvale season, there's nothing like the celebrations held in Brazil, and especially in Rio de Janeiro, where the days and weeks leading up to Ash Wednesday are filled with colorful costumes, nationally televised samba competitions, and the most amazing parades anyone has ever seen.
Brazilian keratin hair straightening originated in Brazil, a country known for its celebrations. Getting a keratin treatment is a way of changing up your look, giving you straight, lush and sexy hair to go along with your newfound confidence.
Our keratin treatment will make you the hit of the Carnivale celebration, whether you live in Rio, New Orleans, or your own hometown.
This year, celebrate the Carnivale season wherever you are by treating yourself to a sexy new Brazilian keratin hair straightening treatment by Maria Teixeira. Schedule your appointment today at your local professional hair salon so you can celebrate the countdown to spring with a new look and a whole new you!