How Long Will a Keratin Treatment Last?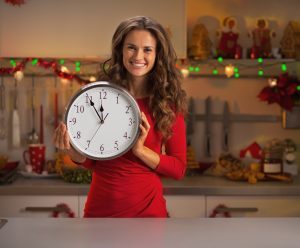 Getting a Brazilian keratin hair straightening treatment by Maria Teixeira at your local professional hair salon isn't like getting just a blowout or another short-term hairstyle. Keratin treatments can last for weeks, or even months, depending on what you do with your hair.
That makes a Brazilian hair straightening treatment a commitment to a look that you will get to enjoy for at least a couple of weeks, if not longer. So if you aren't sure that you want straight, sexy hair, you may want to hold off on getting your keratin treatment done until you are.
Brazilian Keratin Therapy — A Long-Term Hairstyle
The reason that Brazilian keratin hair straightening lasts so long is based on how it is done. Your local professional hair stylist will use heat to bond natural keratin proteins to the keratin already found in your hair. Then, using a flat iron or another heated device, your hair will be flattened and straightened, leaving you with long, straight, and attractive hair.
Keratin lasts a long time. It doesn't wash out or go away on its own the next morning. Your long, straight hair will look the same a week, two weeks, three weeks, or even longer. In some cases, keratin treatments can last up to three or four months.
Brazilian Keratin Therapy — The Look You Love
When you commit to a keratin treatment, you are committing to the sexy, attractive look that is certain to turn heads wherever you go. You will be the center of attention in any room you walk into.
So if you are ready to look and feel your best, get the long-term look you want by making an appointment at your local professional hair salon for a Brazilian keratin hair straightening therapy treatment by Maria Teixeira. You're going to love the long-term look of your hair.