How Young Is Too Young for a Keratin Treatment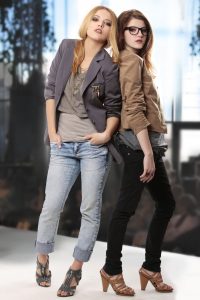 A Brazilian keratin hair straightening treatment can leave your hair looking straight, lush, and luxurious. But how old do you have to be before you can get this specialized hair care treatment at your local professional hair salon?
Is it appropriate for teenagers? Is there an age limit for getting a keratin treatment or can anybody get one regardless of their age?
Brazilian Keratin Therapy — Age Limits?
In most places, the legal age of consent is 18 years old. After that, people can make choices for themselves.
But people younger than 18 often need their parents' permission before they can do certain things that change their appearance, such as get tattoos or body piercings. In most places, however, there are very few rules regulating how old you have to be to get hair treatments. So legally, anybody is able to get a keratin treatment that leaves their hair looking fabulous and luxurious.
But while there are few laws regulating hair treatments, most salons have their own rules. It's not uncommon for salon owners to refuse to perform the more extreme hair care treatments on people younger than 18 without the consent of their parents or guardians. The last thing salon owners want to deal with is an angry parent who is outraged that their child came home with an extreme hairstyle. So like most business owners, people that run salons often will set age requirements for certain treatments.
Brazilian Keratin Therapy — Gorgeous at Any Age
Brazilian keratin hair straightening will change the way you look. That's the whole point.
It's a long-lasting treatment that will give you the kind of straight, lush hair you've always wanted. But what if your teenager wants a keratin treatment? That's going to be up to you and your child. Keratin hair straightening provides great results. But they can last a long time, often up to several weeks or even three months. So it's important that both you and your teenager understand that once a keratin treatment is done, it's going to create straight hair for a long time.
A Brazilian keratin hair straightening treatment looks great at any age. Whether its right for your teenager is going to be something you decide together.