How to Show Off Your Brazilian Keratin Treatment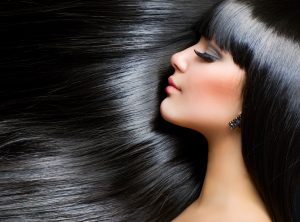 When you have something major that's new in your life — such as a new wardrobe, a new car, or a new place to live — you want to show it off, right? So the same holds true when you make a major upgrade to your hairstyle by getting a Brazilian keratin hair straightening treatment by Marcia Teixeira at your local professional hair salon.
Your keratin treatment gives you straight, lush, and luxurious hair that can last for months. So how can you make sure the most number of people get to see your new look? Here are some ideas.
Social Media
One of the best ways to reach the most number of people with the least amount of effort is often a click of your smartphone away. Posting photos or videos of your new hairstyle on your social media accounts ensures that all of your friends, family, co-workers and others get to see your exciting new hairstyle instantly.
After you get your keratin treatment, simply post it on your Facebook, Twitter, Instagram, SnapChat and other social media accounts and you will be sure to get a lot of positive feedback instantly from the people who mean the most to you.
Go Public
You also are going to want to show off your new look in person. So accept those invitations to parties, work events, and other festivities so you can pair your new hairstyle with your best outfit and hottest makeup.
Your keratin treatment will give you the kind of hair that is guaranteed to turn heads and make you the center of attention. So up your game by going out and about more often so that you can maximize your admirers in person as well as online.
Another way to make the most of your new Brazilian keratin hair straightening treatment is simply to go about your normal, everyday life and let others notice it on their own. Your look will be so hot, so fresh, and so attractive that there's no way they couldn't!