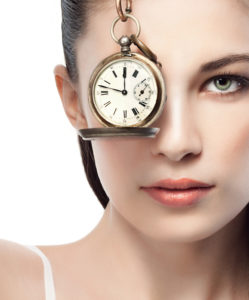 Your hair is a lot of work. Whether you are curling it, straightening it, washing it, styling it, conditioning it, or getting it cut, your hair takes hours away from your life that you will never get back.
But when you get a Brazilian keratin hair straightening treatment by Maria Teixeira at your local professional hair salon, you don't have to worry about your hair. Your straight, lush hair will continue to look posh and attractive for many weeks to come without your having to worry about it.
Your Time Has Value
One thing about women that most men don't understand is the amount of time they spend getting their hair to look right. It's become a cliche that women take longer to get ready than men. But it's because women tend to have longer hair. And that long hair needs to be coaxed, coerced, and convinced to look its best if only for a few hours.
But all that time spent getting your hair to look good is yours again when you have a Brazilian keratin treatment. Your salon professional will use heat to bond the same natural keratin that is already found in your hair to leave your hair looking straight, strong, and continually attractive. Best of all, your long, straight hair will keep looking great for weeks or even months with little or no further care.
Take Back Your Time
If you are spending hours trying to tame your hair, take back your time by treating yourself to a Brazilian keratin hair straightening treatment. You will look your looks almost as much as you love having more time for the things you truly enjoy doing.
Stop wasting time. Look your best without spending time managing your hair with a Brazilian keratin hair straightening treatment by Maria Teixeira.