Great Hair Is Just One Appointment Away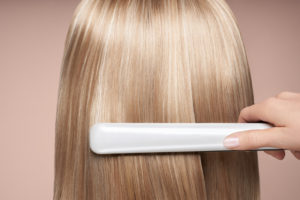 How long have you been disappointed with your hair? A year? A decade? All of your life?
If you are like most women, at some point or another you have looked in the mirror and been disappointed with what you've seen. One of the biggest factors that go into the way you look is your hair. Fortunately, it's also one of the easiest things to improve.
Life-Saving Hair
Your hair is one of the first things people notice about you. So when it is outdated or unattractive, it can reflect poorly on the way people see you. And that, in turn, can have a profound negative effect on your self-image.
So changing a hairstyle you hate can not only change your image, but it also can change your life for the better. The best version of you is only an appointment away at your favorite local professional hair salon. All you need to do is tell your stylist that you would like a Brazilian keratin hair straightening treatment by Marcia Teixeira.
Brazilian Keratin
Brazilian keratin hair straightening can improve your look exponentially. Make an appointment today and you can literally walk out of your hair stylist's salon this afternoon looking like a new woman.
Keratin is a natural protein that is already found in things like your hair and fingernails. Brazilian keratin hair straightening is a technique that takes keratin protein and bonds them to your hair using the heat of a flat iron. Then your hair is straightened and styled to look fuller, bouncier, and more attractive.
You don't have to be disappointed with your hairstyle any longer. If you don't like the way you look, do something about it! A Brazilian keratin hair straightening treatment by Marcia Teixeira will not only change your look, but it will change your whole image as well.