Holiday Hair Planning Starts Right Now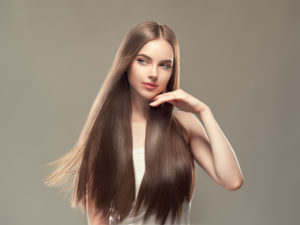 Halloween is finally over and you know what that means. Holiday hair season is just a few weeks away.
Thanksgiving, Christmas, and New Year's Eve are the biggest time of the year for your personal style, especially your hair. Holiday parties, office gatherings, and family get-togethers offer the ideal opportunity for you to show off your best look. And this holiday season, that should include a Brazilian keratin hair straightening treatment by Marcia Teixeira.
Holiday Style
There are lots of reasons why you want to look your best for the holidays, but two big ones are front and center: Seeing the people you haven't seen in a while and having your picture taken.
Catching up with family, friends, and acquaintances is one of the most special parts of the holiday season. It's the time to reacquaint yourselves with old friends, share good times with family and loved ones, and possibly even attract somebody new and exciting into your life.
There are also pictures. Lots and lots of pictures. Holidays are the busiest time of year for smartphone cameras, not to mention professional photography. On average, you probably will have your photo taken during the holidays dozens of times, if not hundreds. So it's absolutely critical that you look fabulous.
Brazilian Keratin
That means right now is the perfect time to schedule your Brazilian keratin hair straightening treatment at your favorite professional salon. Get your hair straightened right before the holidays and your sexy, luscious new look can last all the way until the New Year.
Imagine how incredible you will look this holiday season when you get together with family and friends sporting your attractive new hairstyle. Plus, you will look amazing in all the holiday photos you will be in this year.
Make this the best holiday season ever by giving yourself an early holiday present: A Brazilian keratin hair straightening treatment by Marcia Teixeira.