Emerge from Your Cocoon a Beautiful Butterfly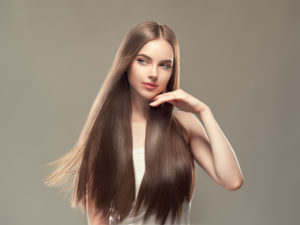 The global pandemic has affected everybody. Even if you were able to avoid contracting the coronavirus, you probably weren't able to avoid secluding yourself from your family and friends for more than a year.
But now, as the pandemic winds down, people are emerging from their self-imposed quarantines to reacquaint themselves with the outside world. So there is no better time to treat yourself to an intriguing new look featuring a Brazilian keratin hair straightening treatment by Marcia Teixeira.
A Whole New You
Other than perhaps on Zoom or another streaming video platform, most of your friends, family, and even your co-workers haven't seen you in more than a year. So what better time to launch You 2.0!
Before you meet up for maskless drinks or get together with friends at a gathering without social distancing, make the kind of big changes that will bring big smiles to the people you love most. A Brazilian keratin hair straightening treatment will give you the glamorous new look that can make your new post-pandemic coming-out party memorable for all the right reasons.
Now you can dazzle your friends and impress your family with a bold new look that they are certain to love. Brazilian keratin treatments give you the kind of long, straight, and luxurious hair that will put you at the center of attention wherever you go.
A New Era
Don't think of the pandemic as a year lost. Think of it as an opportunity to start over, a new beginning to recreate yourself in the image that you have always wanted. Now you can look like a movie star, act like a celebrity, and be treated like a queen thanks to the long, lush locks available to you with a Brazilian hair straightening treatment.
So before emerging from your cocoon, transform into a beautiful butterfly by asking for your preferred stylist for a Brazilian keratin hair straightening treatment by Marcia Teixeira.