Straight Hair Is Always in Style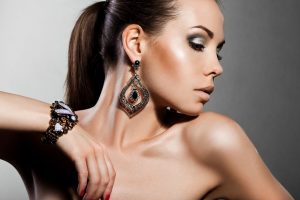 Fashions come and fashions go. What's popular today will likely be out of style next season. But when it comes to hairstyles, long, straight and lustrous hair is always in fashion.
That's because hair is naturally beautiful. So any hairstyle that lets you show off all of your hair is the ideal way to remain fashionable while also looking attractive, cool, and even sexy.
Brazilian Keratin 
A Brazilian keratin hair straightening treatment is a fashion choice. When you ask your favorite stylist at your local professional salon to give you a keratin treatment, the result will be long, straight, shiny hair that is sure to turn heads wherever you go.
Brazilian keratin hair straightening uses heat to bond keratin protein to the natural keratin already found in your hair. It helps eliminate frizz and leave your hair looking long and lush for weeks or even months at a time. It's the best way to highlight the natural length, color, and texture of your hair without the use of wigs, extensions, or weaves.
Best of all, your keratin treatment will last a long, long time. With just one treatment you can enjoy long, lush, sexy hair for the rest of the summer or even longer with little to no maintenance.
Fashionable You
When you have straight, lush hair you will always be fashionable, no matter what the latest hairstyle trend is. Long hair is always in style so you will always look attractive when you treat yourself to a Brazilian keratin hair straightening treatment by Marcia Teixeira.
Long hair complements any outfit, turns even the most casual occasion into a special time, and will put you right at the center of attention wherever you go. For work, for play, and for romance, Brazilian keratin hair straightening is the best way to put you right in the middle of the limelight — which is exactly where you belong!