How to Stand Out in a Crowd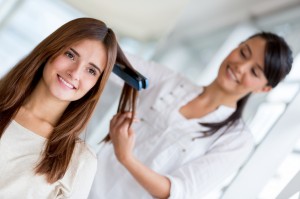 The problem with fashions or trends is that they tend to take over everything all at once. For example, when rompers became popular everybody on campus was wearing rompers. When ironic t-shirts were big, everybody at that summer's outdoor music festival was wearing one.
It's hard to stand out from the crowd when everybody is dressing alike, acting the same, and has the same hairstyle. Being unique and different can be challenging when there is such pressure to conform and blend into the crowd.
Still, being unique has its rewards.
Look Different, Be Different
If you want to attract attention, be different. Find unique, personal ways the set you apart from everybody else. It could be the way you dress, the way you act, or the way you wear your hair. The key is to develop your own personal style so that people notice you, respect you, and are attracted to you.
A Brazilian keratin hair straightening treatment by Marcia Teixeira is a great first step. Your local professional stylist will heat to bind the protein keratin to the keratin already found in your hair. The result is straight, sexy, and noticeable hair that will definitely set you apart from the crowd.
Brazilian Keratin
Now that summer is officially over and fall has begun, it's the best time for a great new unique look. Whether you are starting a new school year or settling down for the new season at your job, you need a new look. A Brazilian keratin hair treatment will help you define your own personal style while at the same time look sexy, sophisticated, and attractive.
Don't waste another season blending in with the crowd. You are unique, fierce, and distinctive. Show the world by asking your favorite local salon stylist for a Brazilian keratin hair straightening treatment by Marcia Teixeira. Then get ready for the world to notice how beautiful you look.