Pool and Beach Care for Brazilian Keratin Hair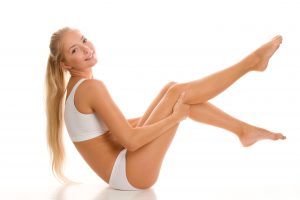 Your Brazilian keratin hair straightening treatment will give you straight, attractive hair that will make you more attractive and turn heads for weeks or months to come with little to no additional care.
But if you are planning a trip to the beach or the pool, steps need to be taken to protect your exciting new look.
Harsh Chemicals
The sodium chloride, or salt, found in seawater can be harsh on your hair, especially if it recently has been treated with keratin. Salt can break down the bonds between the keratin proteins in your hair to reduce the effectiveness of your straightening treatment.
Similarly, the chlorine found in treated pool water can damage your hair as well. Chemical interactions can open up the hair follicle, loosening the chemical bonds and overwhelming the process that bonds keratin together. The result of both salt and chlorine is that your keratin treatment won't last as long.
Pool and Beach Care
That doesn't mean you can't go swimming after you get a Brazilian keratin hair straightening treatment. It simply means you need to take some additional steps to protect your hair.
One thing you can do is wear a swim cap. Covering your hair in a semi-waterproof swimming cap will help reduce the effectiveness of the chemicals found in sea and pool water.
You also can prepare by washing your hair with both shampoo and a leave-in conditioner before going swimming. This creates an additional layer of protection between your hair and the potentially harmful chemicals in the water.
Another option is to rinse your hair as quickly as possible once you get out of the water. This flushes out the harmful chemicals, preserving the bonds that keep your hair straight and attractive.
A final option is to avoid getting your hair wet. You can still enjoy fun in the sun in the sea or pool but you don't necessarily have to dunk your head under the water.