Who Do You Want to Look Like?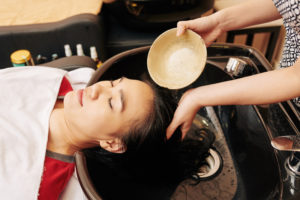 Everybody wants to look like somebody. Sometimes it's a Hollywood celebrity. Other times it's a friend or relative. Or it can even be somebody you randomly see on the street, in a magazine, or on TV and say, "Wow, I love that look!"
It's natural to want to copy the look of somebody you think is attractive or interesting. Very few people have the originality or the ambition to create their own look from scratch. Most of us just want to fit in by looking like somebody we admire.
Brazilian Keratin
One of the easiest, fastest, and most rewarding ways to get the look you want is to ask your favorite stylist for a Brazilian keratin hair straightening treatment by Maria Teixeira. In just one visit, you can get the straight, attractive hair that will make you look just like your favorite movie star, pop singer, or other role model.
Brazilian hair straightening binds natural keratin protein to the keratin already found in your hair. Using heat and a flat iron, your stylist can create the kind of long, lush, and luxurious hair that is sure to turn heads wherever you go. Plus, the whole treatment takes less than an hour in most cases.
Long-Lasting Luxury
Best of all, your keratin treatment can last for weeks — or even months — with little to no maintenance. Simply wash and dry your hair like normal, give it a brush and you are ready to go. Whether you are off to work, to meet with friends, or on a romantic date with that special someone, you can be sure your long, lush hair is always going to look its best.
Who do you want to look like? Once you get a keratin treatment, other people will be trying to copy your look, not the other way around!