Why Is Fall the Busiest Time of the Year?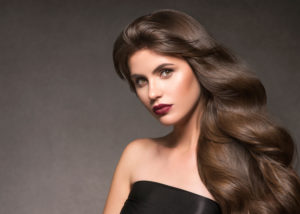 Labor Day is over. School is back in session. And autumn is officially in full swing. So why does it seem like fall is always the busiest time of the year?
Officially, the fall season lasts from about mid-September to mid-December. It includes major holidays such as Halloween and Thanksgiving and is the precursor to the traditional holiday season. As a result, there are more social events going on in the fall than at any other time of the year.
Sports and Parties
Fall is when football, basketball, and hockey ramp up and baseball dwindles down. It's the season for homecoming dances, Halloween parties, and families gathering for Thanksgiving.
So it's the most critical time of the whole year to look your best. Most people do nearly all of their socializing for the whole year during this brief three-month period. So if there is any time to work on the way you look, it is right now as we stand on the brink of the busy fall social season.
Brazilian Keratin
This year, make a big impression during the autumn social season by treating yourself to a Brazilian keratin hair straightening treatment by Marcia Teixeira. With just one visit to your favorite local professional salon, you can have the kind of straight, full-bodied hair that will make you the envy of everyone you meet.
Brazilian hair straightening uses heat to bind keratin protein to the keratin already found naturally in your own hair. The result is long, luscious hair that puts you at the center of attention wherever you go and whatever you do this autumn. Best of all, a single keratin treatment can last for weeks or even months with little to no maintenance — offering value as well as beauty.
This fall, gain the confidence that comes with having rich, beautiful hair. Make this autumn social season one to remember with a Brazilian keratin hair straightening treatment by Marcia Teixeira.