Seeing Brazilian Keratin Treatments Everywhere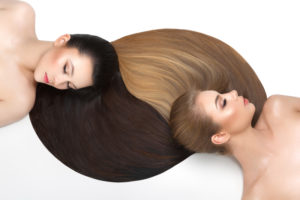 When you get a Brazilian keratin hair straightening treatment, you will gain straight, strong, lush hair that people will notice wherever you go. But there's an unexpected side effect of changing your look with this sexy, engaging new treatment.
You will start noticing other people with Brazilian keratin treatments everywhere you go — from your friends to strangers on the street to celebrities on TV, on the stage, and even in the movies!
Instant Attraction
Brazilian keratin treatments give you a very distinctive look. The process uses heat to bond keratin proteins to the keratin already found naturally in your hair. The result is straight, full-bodied hair that holds its shape for weeks or even months after your treatment.
Before you get your first keratin treatment, you probably don't notice how many other people have given themselves the kind of glamorous, attractive look that comes from a keratin treatment. But afterward, you definitely will.
And you will start noticing keratin treatments everywhere. Because it instantly adds body and bounce to hair that lasts weeks or even months with little to not additional maintenance, it's quickly becoming one of the most popular treatments offered at professional salons everywhere.
Celebrity Hair
Many movie stars, pop musicians, and other celebrities are discovering the benefits of Brazilian keratin. So the look is quickly becoming more popular in the public eye. Once you get your keratin treatment, you will definitely start to notice it on other people everywhere you go — even in the media.
If you want to look like a star, all you need to do is go to your favorite local salon and ask for a Brazilian keratin hair straightening treatment by Marcia Teixeira. In about an hour to 90 minutes, you can have the kind of rich, flowing hair that belongs on the silver screen.