Pamper Your Skin with These Winter Spa Treatments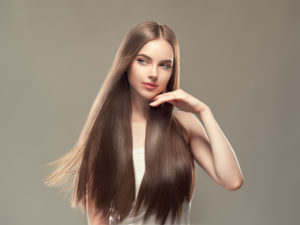 This time of year, dry air can cause all kinds of skin concerns. Spa treatments at home or at the salon are the perfect way to rehydrate your skin while giving new life to your spirit.During the busy holiday season, many people forget all about taking care of their skin. Unfortunately, winter time is when low humidity and cold weather take their toll on skin the worst. Now that the holidays are (finally!) over, now is the time to focus on your complexion by using some easy and effective remedies for such winter skin concerns such as dryness, flaking, and an overall lack of radiance.
From deep hydrating masks to soothing body wraps, you deserve to pamper yourself with a trip to the spa or a skin treatment at home.
Body Scrubs
Body scrubs can help increase natural circulation and shed dead skin, leaving you looking more radiant and feeling refreshed. If you have itchy, dry skin caused by indoor heating, use a body scrub in the bath or shower at home. Or you can head to your favorite spa for an exfoliating full-body scrub followed by rich, hydrating lotion.
There are two kinds of all-over scrubs you can ask for. The first is a sweet scrub, or sugar scrub. This is made with granulated or brown sugar. It's a delicious way to remove dull skin and restore your natural radiance.
The second is a salty scrub. Sea salts are used to provide a more vigorous scrub that sugar scrubs. Salt scrubs are a great way to remove toxins from the skin's surface, leaving behind a fresh, soft glow.
Hot  Stone Massage 
A hot stone massage is a relaxing spa treatment that combines traditional massage with the application of heated stones on the skin's surface. The warm heat from these heated stones improves circulation and loosens tight muscles while calming the nerves at the same time.
It can be difficult to replicate a full-body hot stone massage at home, so you probably will have to schedule a trip to your favorite spa to  take advantage of this wonderfully soothing winter spa treatment.
Manicures and Pedicures
Sometimes all you need to relieve the winter blahs is a good, old-fashioned mani/pedi. Just because your hands and feet are buried beneath gloves and boots this time of year doesn't mean you can't pamper them.
During your next visit to your favorite spa, try getting a manicure and pedicure that includes a paraffin dip treatment. This relaxing experience uses a soft, mineral-infused wax that is melted over a low heat and then applied to the skin. As the wax soaks in to your skin, the minerals open up your pores whil the heat soothes the skin and the hydrating oils soften even the driest of skin.
Hydrating Facial
This winter, treat yourself to a hydrating facial that combines exfoliation with deep hydration. Skin can be super sensitive during winter, so avoid facials that contain any type of harsh exfoliating ingredients. Ask your esthetician to help you pick out the perfect enzyme exfoliation to gently rid your face of dead cells so you can restore a balanced and fresh complexion.