'Can I Style My Hair after a Keratin Treatment?'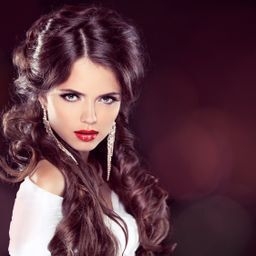 A Brazilian keratin hair straightening treatment will give you silky, smooth hair and will last for several weeks. But what if you don't want to always have the same look after your keratin treatment? Can you still style your hair?
The answer to that question depends on a lot of different factors. The first is the type of treatment you received.
Short-Term Keratin Treatments
Some keratin treatments will only stay in your hair for one day or even a few hours. This short-term option is a great way to make your hair look straight for a special occasion or event, but gives you more versatility in terms of changing your look later if you want.
Other treatments will last up to four days. This is another short-term option that doesn't bound you to a lot of long-term consequences.
Styling Your Hair after a Keratin Treatment
If you opt to get the full keratin treatment, your hair will be straight. But it won't be unmanageable. You can still use different products and techniques to give yourself a different look if you want.
One of the best products to use on keratin treated hair is a restructurer or leave-ins that contain protein. Read the label before using any product, however. You want those that contain keratin, collagen, or polypeptides, all of which will help strengthen brittle hairs and eliminate split ends.
Another excellent product to use is humectants, which enter the hair cortex and help keep moisture in.
Emollients are silicones or oils that lubricate the hair follicle itself. When you lube the outside hair shaft, you can reduce damage and increase shine.
Getting a keratin treatment doesn't mean you are stuck with the same look for several weeks or months in a row. It simply means you hair will be lusher, straighter and more attractive.