Jump Start Your Love Life with a Bold, New Look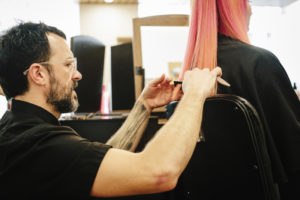 It happens to every couple at one point or another. You become so used to each other that you sometimes stop seeing your partner with the same kind of romance and passion that you had at the beginning of your relationship.
While it's not at all uncommon for the fires of love to dim, there are still ways to put a spark back in your love life. One way is to treat yourself to a bold new look, one that includes a Brazilian keratin hair straightening treatment by Marcia Teixeira.
Center of Attention
Sometimes, your partner sees you but they don't "see" you. Upgrading your look with a Brazilian keratin hair straightening treatment is a fast, effective, and attractive way to turn your partner's head and get their undivided attention.
When you walk in with the kind of lush, straight, and sexy hair that you've always wanted, you will be able to feel the excitement and chemistry rekindling with your beloved one. You'll certainly get their attention. What you do with it is up to the two of you!
Brazilian Keratin
The truth is that Brazilian keratin has been improving love lives for more than a decade. Since the technique was first developed in Brazil more than a decade ago, women worldwide have been relying on it to give them a bold, sexy new look that is guaranteed to put them at the center of attention wherever they go — at work, at school, and even at home.
With just one visit to your favorite local salon, you can make big changes in your look, your confidence, and your love life.
You don't have to accept the fact that your love life is settling down to a steady simmer. Put some spark back in your relationship with a bold new look that features a Brazilian keratin hair straightening treatment. You can thank us later!