People Lose Keratin from Their Hair as They Age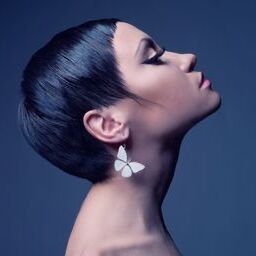 Keratin is a natural protein that is found in your hair, skin and other areas of your body. But the amount of natural keratin in your hair diminishes with every passing year.
The older you get, the less natural keratin there is in your hair. Environmental factors such as the sun's UV rays, artificial elements such as harsh and abrasive shampoos and chemicals used for hair care, and even natural aging all contribute to reduce the amount of natural keratin that exists in your hair.
Keratin Gives Body
Keratin is one of the things that gives your hair its natural bounce and body. That's why younger people tend to have fuller, lusher hair while elderly people tend to have stringy, thinner strands of hair. Most of the keratin in their hair has disappeared over time.
Babies actually have the most natural keratin in their hair, even though often not all of their hair has grown in until they get older. But it all goes downhill from there as environmental and man-made factors — as well as time — go to work to lower the natural keratin levels in their hair.
Natural Keratin Levels
Another consideration is that not everybody has the same amount of natural keratin in their hair in the first place. Everybody's keratin levels are different. So while one person may naturally be lush and bouncy, somebody else's hair may be very bad at retaining its keratin proteins.
Brazilian keratin hair straightening treatments add keratin to your hair in order to provide more body and more bounce, regardless of your age or natural keratin levels.
Keratin is added to your hair, bonding to your hair's natural keratin in order to improve the look and style of your hair. Now you don't have to let nature determine how your hair looks. Get a Brazilian keratin treatment so you can always look and feel your best!