Brazilian Keratin and African-American Hair
Brazilian keratin hair straightening treatments are frequently used to straighten the hair of African-American women. That's because the salon treatment is highly effective at straightening the coils in the hair.
That m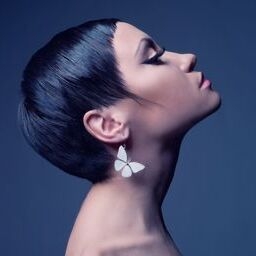 akes it easier to comb while providing African-American hair with a healthy sheen. Keratin treatments also can help heal and improve the condition of hair that has been damaged by other types of treatments, such as straighteners and other potentially harmful chemicals.
Brazilian Keratin
Brazilian keratin hair straightening treatments are named after the country in which they were
first developed. Brazil's population is multicultural, including many people who are descendants of people who originally came from Africa.
Brazilian women have been enjoying the benefits of keratin treatments for many years. It's only recently that the hair treatment has started to make its way to North America, where it can be accessed by African-American women and many others who desire its silky, shiny benefits.
Keratin and You
Keratin itself is actually a protein. In fact, your hair already includes keratin, as do your fingernails and skin.
What keratin treatments do is use heat to bond additional keratin to your hair follicle, where it can attach to your existing keratin to form stronger, straighter and more manageable hair.
When you have a keratin hair straightening treatment, it can replace potentially damaging treatments for African-American hair, including chemical perms and relaxers. Keratin can help smooth out loose curls or frizzy hair more naturally, leaving you with straighter hair that you can comb and style more easily.
Keratin lasts longer and is safer for your hair than flat ironing alone. That's because it adds additional protein in the form of keratin that bonds to your hair and makes it stronger and better able to stand up to the heat of the flat iron, which actually is used in the keratin application process.