Keratin Hair Treatment Versus Japanese Hair Straightening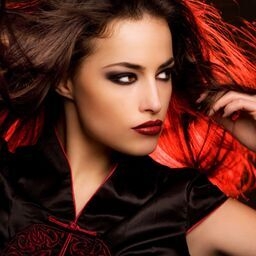 There are two major hair treatments that have gained a lot of attention in the past few years – keratin hair treatment and Japanese hair straightening. Both of these treatments offer similar benefits. They help straighten your hair. Though, there are also major differences.
If you are tired of dealing with a straightening iron on a regular basis, you may want to consider using one of these treatments. But, how do you know which option is best for your hair? Learn a little more about these treatments.
What is Japanese Hair Straightening?
Japanese hair straightening is a permanent treatment that straightens your hair by changing the internal structure of your hair follicles. This is also known as thermal reconditioning. It removes all of your curls from your hair, resulting in incredibly straight hair. The disadvantage is that this can be incredibly damaging to your hair. Japanese hair straightening also does not help fight frizz or cut down on the amount of time needed to blow dry your hair.
What is a Keratin Hair Treatment?
Unlike Japanese hair straightening, a keratin hair treatment is not permanent. A keratin treatment will typically last between 3 to 6 months. A keratin hair treatment is also capable of preventing frizzy hair and can shorten your blow dry time in half. Keratin hair treatments do not completely remove curls. Though, the treatment can soften the curls, helping to straighten your hair. Overall, keratin hair treatments are safer than Japanese hair straightening treatments.
So, which option should you choose? The better option is keratin hair treatments. Many people have discovered that Japanese hair straightening can be damaging to their hair while a keratin hair treatment is relatively safe and allows you to prevent frizzy hair.
If you are interested in straightening your hair, you should consider getting a keratin hair treatment.