Who Can Benefit from a Brazilian Keratin Treatment?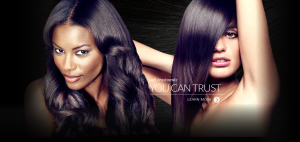 Brazilian keratin hair-straightening treatments such as those developed by Marcia Teixeira have helped millions of women look and feel better. But not every woman has discovered the benefits of this revolutionary new hair straightening treatment.
So which women are most likely to benefit from a keratin treatment? And are you among the millions of women who can look their best, feel more confident, and have the kind of straight, luxurious hair they have always wanted?
Brazilian Keratin Treatment — Who Benefits?
What a keratin treatment does is to take keratin — a natural protein already found in your hair, nails, skin and elsewhere on your body — and use a safe heating tool to adhere it to your hair to give it more body and shine. Keratin treatments by Marcia Teixeira will also straighten your hair, even if it naturally curly, frizzy, or unruly.
Plus, keratin treatments can last for weeks, or even months, so you can keep your lush, attractive straight hair for a long, long time.
Brazilian Keratin Treatment — Women of Color
Women of color are among the many people who can benefit from a Brazilian keratin hair straightening treatment. Keratin by Marcia Teixeira can straighten naturally kinky hair so that it is long, lush, and luxurious.
Keratin is safe, simple, and convenient and gives you low-maintenance, hassle-free hair that is straight, shiny, and attractive. It also requires less blow drying time so you can take less time to get ready before going out.
Keratin treatments from Marcia Teixeira also can help repair damaged hair. It softens, smoothes, and dramatically straightens your hair, giving you a new, exciting look that is certain to turn heads wherever you go.
So who can benefit from a Brazilian keratin hair straightening treatment from Marcia Teixeira? Anybody who wants to look beautiful, be confident, and gain sex appeal.