OMG! You Are SO Going to Want to Show Off Your Keratin Treated Hair!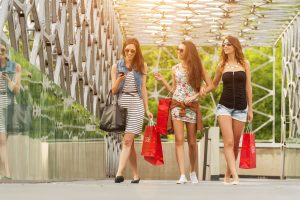 When you have a Brazilian keratin hair straightening treatment by Marcia Teixeira done at your local professional hair salon, there's one thing that is absolutely, positively guaranteed: You are going to look amazing!
The treatment utilizes a heated flatiron to bond the same natural protein already found in your hair to the keratin in your hair follicles. The result is flat, lush, luxurious hair that will provide you with a whole new look.
Brazilian Keratin Therapy — Get Ready to Look Great
So many women of every age are discovering the benefits of Brazilian keratin therapy. With just about 90 minutes in your professional stylist's chair, you can transform yourself into the sexy, confident women you've always wanted to be.
Your family, friends, and co-workers are going to be blown away by how amazing you look. And you probably are going to have to get used to being the most attractive person in any room you are in.
Looking to spice up your love life? Your new keratin treated hair is sure to turn heads wherever you go.
Brazilian Keratin Therapy — Show Off Your New Look
Where can you show off your new hairstyle and look? Anywhere you want!
It's highly likely that you will be busier than ever after you get your Brazilian keratin therapy because you are going to want to be seen as much as possible.
At the mall, at the beach, at the club, or wherever you go, you can show off your long, straight hair and sensational new look. You'll probably want to buy some new outfits that complement your new style!
This spring, treat yourself to a whole new look, a whole new style, and a whole new you! Schedule your Brazilian keratin hair straightening treatment by Maria Teixeira at your favorite professional hair salon today so you can start feeling sexier, more confident, and more successful than ever starting right away!