Are Keratin Treatments Only for Long Hair?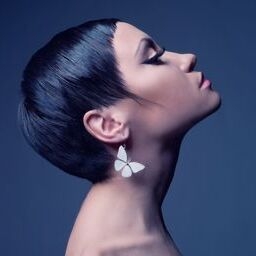 Do you have to have long hair to get a Brazilian keratin hair straightening treatment at your local professional hair salon?
No. The truth is that women with any length hair can enjoy the benefits of a keratin treatment, which will make hair look straight, lush, and attractive regardless of how long it is.
Brazilian Keratin Therapy — Long Hair vs Short Hair
Women with hair of any length can benefit from Brazilian keratin therapy. While it's true that the longer your hair is, the more dramatic the results may look, if you have shorter hair you will still look amazing after getting a keratin treatment by Marcia Teixeira.
That's because keratin enhances the natural look of your hair, removing kinks, curls, and frizz and leaving your hair looking lush and longer. So even if you have relatively short hair, it will look longer after your keratin treatment. And if you have longer hair, it will look even more incredible.
Brazilian Keratin Therapy — How It Works
Keratin treatments work by adding natural keratin proteins to your hair follicle, where they bond with the existing keratin already found in your hair. These strong bonds are created by using heat, such as a special flat curling iron.
When the new keratin bonds with the existing keratin proteins already in your hair, the result is stronger, straighter hair that looks great in any situation.
Brazilian keratin therapy can keep your hair looking amazing for up to eight weeks.
Brazilian Keratin Therapy — Turn Heads Wherever You Go
That means you can enjoy the benefits of your keratin treatment for months afterward, turning heads and looking sexier than ever before.
So whether you have long hair, short hair, or something in between, you can enjoy the benefits of Brazilian keratin therapy by Marcia Teixeira at your local professional salon.