Accessorize Your Brazilian Keratin Hair Treatment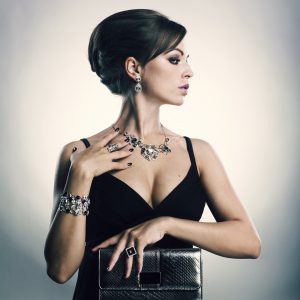 When you get a Brazilian keratin hair straightening treatment from Maria Teixeira at your local professional hair salon, it's going to change your look. Whatever kind of hair you had before is going to be replaced with long, straight, perfect hair that looks great wherever you go.
Your keratin treatment also is going to last a long time. In some cases, depending on how you care for it among other factors, your straight hair could last up to a month or longer.
So what can you do with your new hair? Why, accessorize it, of course!
Brazilian Keratin Treatment — Long and Lovely Hair
Long, straight hair is going to give you a more vertical look. So that means the sight lines of your outfits are going to be longer and more up and down rather than side to side.
Think of an outfit with vertical stripes as opposed to horizontal lines. Top to bottom stripes make anybody look longer, leaner, and thinner, while vertical stripes make you look rounder and wider.
The same holds true with your hair. Your vertical Brazilian hair straightening treatment is going to frame your face differently. So choosing the best ways to accessorize and maximize that look are only going to improve it.
Brazilian Keratin Treatment — Accessories Galore
There is literally no end to the number of accessories you can use to optimize your new look. For starters, consider longer, more dangly earrings that draw the eye downward. Or how about a long chain necklace that plunges downward to draw the eye to your decolletage?
The clothes you wear can also help improve your new look. Suits with sloping shoulders will help you look taller and slimmer. Higher waistbands will do the same thing.
Your Brazilian keratin hair straightening treatment doesn't just affect your hair. It influences your whole look. Make the most of it by experimenting with different accessories that optimize its benefits.