This One Weird Trick Increases Your Sex Appeal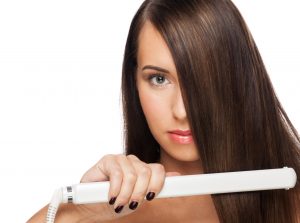 When you want to turn heads when you walk into a room, how can you do it? There are a number of traditional ways and one very untraditional — yet highly effective — way to boost your sex appeal.
Traditional ways to make yourself more attractive include buying some eye-catching outfits, getting a makeover at the cosmetics counter of your favorite department store, and even hitting the gym and dieting to give yourself a slim, sexy body.
But all of that takes time and money. What if you want to look sexier right away without having to spend a fortune on new clothes and makeup?
Keratin Hair Treatment — Your Sex Appeal Shortcut
Getting a keratin hair straightening treatment by Maria Texeira at your favorite local professional hair salon is your shortcut to instantly boosting your sex appeal. There are two important reasons why.
First, when you get a keratin hair treatment, your hair will go from plain to provocative in just one session. Keratin treatment adds protein to your hair while simultaneously straightening it so that you can have the kind of long, lovely, sexy hair that is guaranteed to make you the center of attention.
Plus, when you look better you feel more confident. Keratin hair straightening treatments can not only give you gorgeous hair but also can help increase your self-esteem. And people are attracted to women who have the confidence to back up their hot new look.
Keratin Hair Treatment — Try It For Yourself
So what are you waiting for?
There's a sexy, confident woman waiting for you in the mirror of your local hair salon. Just ask your professional stylist to give you a Brazilian keratin hair straightening treatment by Maria Texeira and get ready to look sexier, feel more confident, and be the beauty in the eye of every beholder.