Introducing the Brazilian Blowout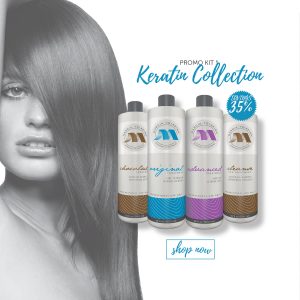 Every couple of years a new hair treatment comes around that changes the way women think about their hair forever. This year, it's the Brazilian blowout.
While the Brazilian blowout has been around for years in South America, it is only now becoming popular in North America. It's an innovative new way to straighten even the curliest or kinkiest hair. And it can give you the kind of long, straight, luxurious hair you've always wanted.
What Is Brazilian Blowout?
A Brazilian blowout is a hair treatment that is performed at your local professional salon in which keratin-based protein is bonded to your natural hair follicle and then the hair is straightened using a heated hair straightening iron.
The reason Brazilian blowout is becoming so popular is that it can radically improve the way your hair looks, giving you straight, lustrous, and sexy hair that is practically guaranteed to turn heads. Plus, your Brazilian blowout can last up to 12 weeks so you can enjoy your exciting new look for months to come.
Who Can Get a Brazilian Blowout?
Best of all, anybody can get a Brazilian blowout regardless of how long their hair currently is, how much natural curl or kink they have, or if their hair has been previously colored or treated.
Brazilian blowout featuring keratin treatments from Marcia Teixeira is ideal for all kinds of hair, including wavy, straight, curly, or even coiled hair. If you have naturally frizzy hair or are susceptible to humidity, the Brazilian blowout offers the solution you've been looking for.
All you need to do is make an appointment at your local professional hair salon and tell your stylist you want a Brazilian blowout with keratin treatment by Marcia Teixeira. Then all you need to do is enjoy your exciting, sexy new look and get compliments from your friends and family for the next several weeks or months.