News Flash: Straight Hair Is Hot Again!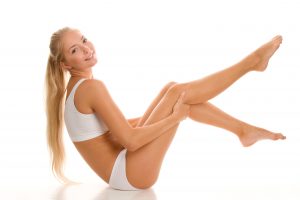 There was a period in the early '10s where straight hair was out of fashion. But thanks to celebrities like Zendaya, Lily Collins, and Shay Mitchell, long, lush, stick-straight hair is all the rage again!
Fashions tend to come and go. But straight hair — like the kind you can get with a Brazilian keratin hair straightening treatment from Marcia Teixeira at your favorite local pro salon — is definitely in style again from coast to coast. Now you can look like your favorite movie actress or pop star with just a single visit to your hairstylist.
Straight Hair Rules!
When Selena Gomez first introduced her glossy shoulder-length bob, opinions were mixed. But it didn't take long for fans to get on board with the former Disney star's fashionable new hairstyle. Now people all over are asking their stylist to recreate the look so they can look just as amazing as their favorite singer/actress/model.
While Kendall Jenner may be famous mostly for being famous, there's no denying that people admire her long-straight locks that famously feature uneven ends. The look she first unveiled on the red carpet is now picking up steam among people worldwide, making her one of the world's most influential superstars.
Other Celebrity Hairstyles
Once one celebrity makes a fashion splash, many others usually follow. And that is certainly the case with the straight hair craze currently sweeping the nation. Others now known for their long, straight hair include Serayah McNeill, Hailey Baldin, Jessica Alba, Lea Michele, and Nicki Minaj.
Who is your favorite celebrity? Odds are within the past year they probably unveiled their own version of the long lush locks that a Brazilian keratin hair straightening treatment can give you.
Want to look like a million bucks? Your exciting new hairstyle is only a trip to your stylist away!