A Girl's Guide to Showing Off Your New Hairstyle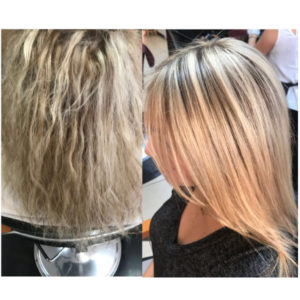 If a tree falls in the forest, is there anybody there to hear it? And if you get a new hairstyle but nobody sees it, is it even attractive?
Treating yourself to a new look is partly about giving yourself permission to feel better about the way you look. But let's face it: It's also about showing off to your family and friends — especially if you invest the time, money, and effort to get a Brazilian blowout keratin treatment. So here are a few tips to making the most of your new long, straight, sexy hair.
Before the Big Event
The best way to maximize your new straight hair is to schedule your Brazilian keratin appointment right before a big event where a lot of people are certain to see you. It could be a wedding, a reunion, or even a casual get together with your friends. The point is to be seen, girl!
Get ready to take center stage from the moment you walk into the room. Your new Brazilian keratin hair straightening treatment by Marcia Teixeira is going to give you the kind of sleek, sexy look that is certain to turn heads and make you the talk of the party. So choose carefully when you plan to execute your plan.
Maintain Your Look
Besides looking great, another HUGE benefit of getting a Brazilian blowout is that it can last a long, long, long time. Depending on your hair and the stylist who performs it, your Brazilian keratin hair straightening can last weeks, or even months, with little or no maintenance. All you need to do is look fabulous, girlfriend!
Another way to promote your new look is to post photos on your social media accounts. Use the camera on your smartphone and play around with the filters until you find the shot that makes you look your sexiest. Then spread that image far and wide on the internet so everybody can see how hot you look.