Emerge from Your Quarantine a New Woman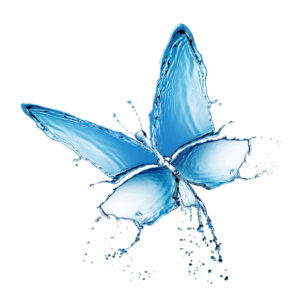 Caterpillars become butterflies through a miracle of nature called metamorphosis. Now you can emerge from your weeks-long coronavirus crisis quarantine with similar stunning results by treating yourself to a Brazilian blowout keratin hair straightening treatment by Marcia Teixeira.
It's probably been a very long time since you have seen most of your family and friends in person. And there may be at least a few more weeks to go before stay-at-home orders are lifted. But when they are, you will want to make the most of it by looking and feeling your best. So your first stop needs to be your favorite local professional hair salon.
A Head Start
Let's face it: This crisis has wreaked havoc on our hair. Just about everybody's hair is longer and unmanageable thanks to being stuck inside with all the hairstylists closed. So when the doors are finally thrown open, you will want to make sure you are among the first in line for a hair appointment.
It's probably a good idea to reach out either by phone, text, or social media post to your stylist now just to find out when they plan to reopen. And if they don't know, to ask them to inform you first so that you can be prepared to make your appointment early.
If you think the lines at grocery stores are long right now, just imagine what it's going to be like when everybody needs a haircut and there are only the same number of chairs at your local salon.
A Cut Above 
And when you do finally get your hair appointment, you will want to make sure you get a look that will make everybody forget that you have been locked in your home for the past couple of months — a Brazilian blowout keratin hair straightening treatment.
That day is coming soon. Get ready today by making your plans to look amazing.