How to Achieve the Perfect Beach Look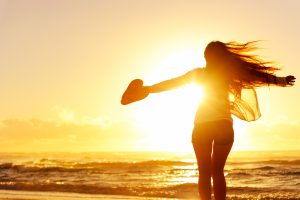 Summer's here and the beach is calling. Are you ready?
Whether you are going to the beach or the pool, you have a lot of choices to make: What kind of swimsuit to wear, which accessories to choose, and how to best show off your cool, sexy look.
Being glamorous at the beach isn't always easy. For one thing, there tend to be fewer clothes involved. For another, you've got to look good before you go into the water as well as coming out of it. So how can you achieve the perfect beach look while still looking amazing and attractive?
Brazilian Keratin Hair Straightening
Getting a Brazilian hair straightening treatment by Marcia Teixeira at your favorite local salon can help achieve the beach look that is guaranteed to turn heads. Unlike a lot of other hairstyles and treatment, keratin actually strengthens your hair so that it is strong enough to stand up to ocean water, chlorinated pool water, high humidity, grainy sand, and other summertime obstacles to looking attractive and sexy.
Brazilian hair strengthening bonds keratin to the same proteins already found naturally in your hair. Once these strong bonds are achieved using heat, your long, straight, and sexy hair can keep looking amazing for weeks or even months after a single treatment. So you can enjoy going to the beach, lounging by the pool, or even going under the water without worrying about losing your look.
Hair Today, Gone Tomorrow
A lot of hairstyles aren't beach-friendly. Atmospheric and environmental conditions like high humidity, grainy, sand, or the salinity of the water can leave hair frizzy, slack, or just plain unattractive. It's enough to keep many women away from the beach altogether.
But when you get a Brazilian keratin hair straightening treatment by Marcia Teixeira, your hair will be strong enough to stand up to the sun, the saltwater, and all the other challenges the beach can throw your way. Plus, your hair will still look lush, luxurious, and sexy even when wet.
This summer, complete your beach look with a Brazilian keratin hair strengthening treatment by Marcia Teixeira.